Iouri Vella appelle « Terre de l'amour » une forêt de la toundra sibérienne où ses rennes s'accouplent à l'automne. C'est aussi un territoire de chasse pour les employés de la compagnie pétrolière Lukoil. Iouri lutte, depuis longtemps, pour les faire partir car le bruit des voitures et des tirs dérange les animaux. Que ce soit en écrivant des poèmes ou en filmant les intrus, Iouri défend le territoire nénètse avec passion et détermination.
Yuri Vella calls the « Land of Love » a piece of the forest tundra where each autumn his reindeer mate. The same area is a favoured hunting ground for employees of the Lukoil oil company. For many years already Yuri has tried to chase them away because the noise of cars and rifle shots disturbs the mating of reindeer. Yuri uses several unusual resistance methods to chase the oil workers away, including filming the intruders and writing poems on the subject.
Liivo Niglas, actuellement chercheur au Département d'ethnologie de l'université de Tartu en Estonie, dirige MP Doc, société de production de documentaires anthropologiques indépendante. Il a réalisé des films en Sibérie, en Afrique, en Asie centrale et en Amérique du Nord, parmi lesquels : The Brigade (2000), Yuri Vella's World (2003), Adventure High (2004), Making Rain (2007), Fish On! (2008), Itelmen Stories (2010), Journey to the Maggot Feeder (2015).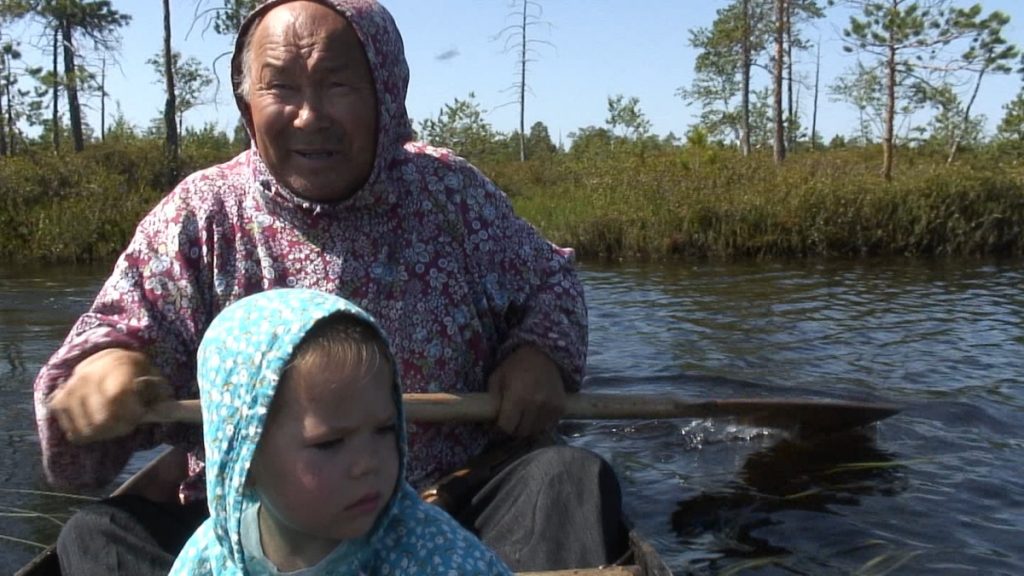 Fiche technique
Un film de / a film by : Liivo Niglas (Estonie)
Image, son, montage / cinematography, sound, editing: Liivo Niglas
Production/distribution : F-Seitse, Tallinn (Estonie), MP Doc, Keila (Estonie)
liivon@gmail.com