Au fil d'un voyage sur la plus longue ligne de chemin de fer du monde se révèlent les histoires et le destin de citoyens russes ordinaires rencontrés dans le train Moscou-Vladivostok à la veille du Nouvel An 2016. Les récits des passagers dessinent un portrait de la société russe contemporaine tandis que le voyage sans fin file la métaphore d'un pays en perpétuel mouvement.
A documentary film which recounts the lives of passengers travelling on the longest railway route in the world. It tells the stories and fortunes of ordinary Russians met by chance on the Moscow-Vladivostok train on New Year's Eve 2016. The endless journey is a metaphor of the country in perpetual motion, while the passengers' stories form a social portrait of contemporary Russian society.
Né en Azerbaïdjan, Rodion Ismailov est diplômé en réalisation de l'université d'État de cinéma et télévision de Saint-Pétersbourg (1998). Fondateur et directeur du Deboshir Film Studio de 1997 à 1999, il a ensuite été président du Fonds de soutien au cinéma indépendant de Saint-Pétersbourg (2000 à 2005). Il travaille comme réalisateur et producteur à DC Films depuis 2009.
Filmographie : My Kith and Kin (2013) | Nomads (2010)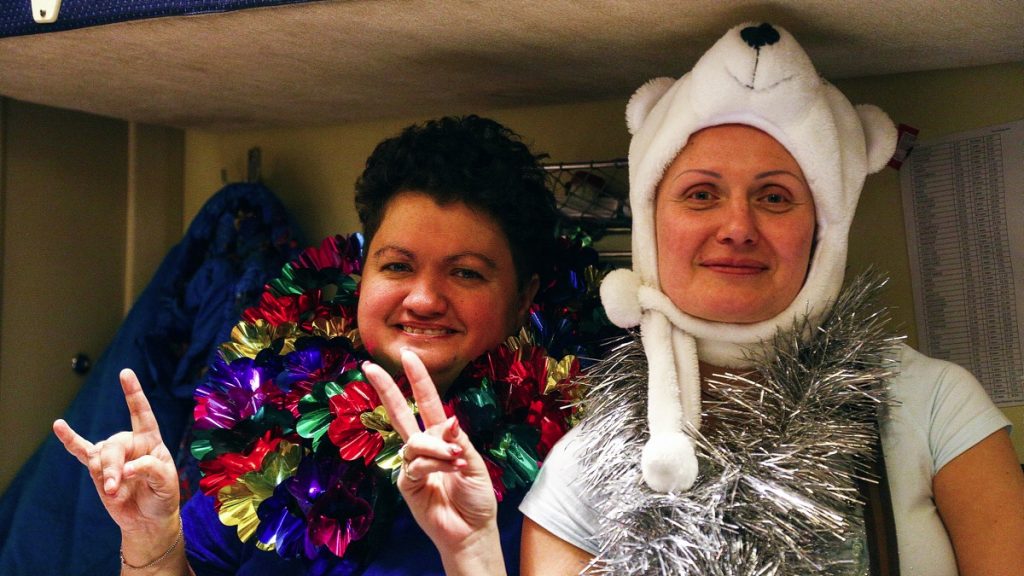 Fiche technique
Un film de / a film by : Rodion Ismailov (Russie)
image / cinematography : Mikhail Gorobchuk
son / sound : Igor Inshakov
montage / editing : Igor Chupin
Production : Extsentriki, Moscou (Russie)
rodionizm@gmail.com
Distribution : Author Studio (Russie)
ivan_bolotnikov@mail.ru